Taking The Guesswork Out Of Networking
Select Bisnow events, including this one, feature BisnowMatch. It's our new networking platform that lets you see who is attending, connect before the event, and schedule quick 1-on-1 meetings that take place at the Bisnow event. Invitations to join the platform are sent by email approximately three weeks before the event date.
2

Receive your link & create a profile
3

Find attendees you want to network with
4

Schedule on-site meetings
$19.00/month
included with ticket!
Bob Hart
CEO
TruAmerica
Chris Marsh
President, Apartment Development Division
The Irvine Company
Jill Brooks-Garnett
COO
Alden Torch Financial
John Eudy
CIO & EVP
Essex Property Trust
Ella Shaw Neyland
President
Steadfast Companies
Chris Payne
President, Multifamily Development
SARES•REGIS Group
Jerry Fink
Managing Partner
The Bascom Group
Jonathan Slager
Co-CEO
Bridge Investment Group
A. David Lynd
CEO
The Lynd Company
Daryl Carter
Founder, Chairman & CEO
Avanath Capital Management
Gino Canori
EVP
Related
Mark Sanders
Co-Founder & Principal
Fifteen Group
Gerhard Mayer
Principal
GGLO
Mike Akerly
VP & Regional Manager
Polaris Pacific
Jim Neil
Executive Vice President, Partner
Kidder Mathews
Scé Pike
CEO & Founder
IOTAS
Zach Murphy
Co-Founder & Managing Director
Pender Capital
David Kersh
Executive Director
Carpenters/Contractors Cooperation Committee
Kitty Wallace
Executive Vice President
Colliers International
Henry Manoucheri
Founder & CEO
Universe Holdings
Sean Conway
CEO
Pillow.com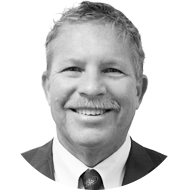 Moderator
Jeff Rowerdink
Managing Director
Berkadia
Perry Colligan
SVP
Bellwether Enterprise
Presenter
Matthew Ollier
Partner
Hawkins\Brown
Moderator
David Harrington
EVP & National Director of Multifamily
Matthews Real Estate Investment Services
Moderator
Rachel Sanders
Attorney
Allen Matkins
MORE SPEAKERS TO BE ANNOUNCED
Registration, Breakfast, Coffee & Networking

Hawkins/Brown Podium Presentation

Morning Programming

Coffee & Networking

Morning Programming cont.

Networking Lunch and Topic Tables

Afternoon Programming

Coffee & Networking

Afternoon Programming Cont.

BMAC SoCal 2018 Special Reception
Bisnow Multifamily Annual Conference SoCal
Join us for the Bisnow Multifamily Annual Conference (BMAC) SoCal in Los Angeles! You don't want to miss this opportunity to network and hear from the West Coasts' top multifamily executives as industry experts gather to discuss trends, share market knowledge, and advise on multifamily investment opportunities.
Nationwide, multifamily is one of the hottest asset classes. Institutional investors, both foreign and domestic, as well as family-owned operators, are breaking records for sales prices and the number of new development projects.
Job growth, low unemployment, and a robust tenant pool have contributed to the growth of the multifamily sector. The last decade has seen unprecedented rent growth in major metros as well as suburban submarkets. Demand remains high as multifamily deliveries have been absorbed, however, there is growing concern as new construction is slated to hit the market.
According to JLL, last year was the third year in a row the multifamily sector saw more transaction activity than any other property sector. Rising construction costs coupled with a robust pipeline could be cause for concern.
Join us as we dive into several topics ranging from the affordable housing crisis, innovative construction and design, the rise of mixed-use development, value-add opportunities, raising capital for multifamily investments, and much more!
Join the fun on Twitter with #BMACSoCal18 and don't forget to follow @BisnowLA, @BisnowOC, and @BisnowSD!
WHY SPONSOR
Bisnow events are known for facilitating deal-making with lots of networking opportunities. Whether you are an owner, developer, manager, broker, lender, supplier, or consultant, your company is a crucial part of the national healthcare market. Bisnow offers many opportunities for you to build good will and raise your company's profile in this ever-changing industry. You'll connect with existing and potential customers, partners, distributors, investors and vendors, and have the opportunity to showcase your products and services in front of a large and relevant audience.
0
SINGLE
REGISTRATION