EVENT HOST
HOST THIS EVENT AT YOUR RAW SPACE!
Want to bring hundreds of real estate movers-and-shakers to your raw space?
Host Bisnow's DICE Midwest! Interested?
Email Adam Knobloch at Adam.Knobloch@Bisnow.com.
John Brooks
Director, Data Center and Server Services
Walgreens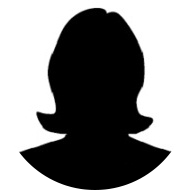 Tonnetta Oubari
Manager, Smart Communities IoT - Product & New Business Innovation

Mike Hammett​​
Chief Information Officer
Midwest Internet Exchange (Midwest-IX)
J. Todd Raymond
CEO & Managing ​Partner
fifteenfortyseven Critical Systems Realty​
Jerry Blair​
Co-Founder & ​Senior ​VP
DataBank
Peter Feldman
CEO & Chairman
Indiana NAP, LLC
Steven Manos
VP, Global Accounts
RagingWire Data Centers
Craig McKesson
Executive Vice President, Commercial Markets and Solutions
T5 Data Centers
Anthony Bolner
Executive VP & Partner
Stream Data Centers
Kevin Rubin
President & COO
Stratosphere Networks​, LLC​
​Eli Scher
Chairman & CEO
New Continuum Data Centers
Kylle Jordan
Manager, Business Development
Minnesota Department of Employment & Economic Development
Chris Pumphrey
Executive Director
Douglas County Economic Development Authority
Ed Sitar
Manager, Economic & Business Development
ComEd
R. David Hall
President, Midwest Region - National Operations Director
Clune Construction Company, L.P.
Robert Miller
President
Earthwise Environmental, Inc.
Moderator
Mitchell Carrel
Partner
Freeborn & Peters
Moderator
Michael Rechtin
Partner
Seyfarth Shaw
MORE SPEAKERS TO BE ANNOUNCED
Breakfast, Registration, Networking

Morning Panel Discussions

Networking Lunch

Afternoon Panel Discussions
Data Center Investment Conference & Expo, Midwest
Join us for our second annual Data Center Investment Conference & Expo (DICE), Midwest, discussing the Midwest data center market in the heart of the Chicago.
As the third-largest city in the country, Chicago has long been home to many of the nation's top firms and a hub for data center demand. It has benefited from heavy investment from hyperscale cloud users, among others.
As a whole, last year alone, $20B was invested in North American data centers.
Private capital and institutional investors entering the space are becoming savvier in their investments - as established players continue to capitalize and expand.
With the industry continuing to move at a breakneck pace to match the increasing demand from users and industries across the country, 2018 is looking to be another record-setting year.
Topics To Include:

1. What major sectors will continue to drive demand in the Midwest, and what opportunities remain?
2. How will the Internet of Things (IoT) and cloud computing impact data center demand?
3. What major M&A activity do players see on the horizon?
4. How are data center strategies changing as end user demand begins to shift? Will the blurring of business models - from wholesale data centers to retail colo continue?
Don't miss this opportunity to learn from & network with the leading owners, developers, investors, end users, and major players in the data center space.
Share your comments, post your photos and ask questions using #BisnowDICE on Twitter.
For questions, recommendations or press inquiries, please email Adam at Adam.Knobloch@Bisnow.com.
WHY SPONSOR
Bisnow events are known for facilitating deal-making with lots of networking opportunities. Whether you are an owner, developer, manager, broker, lender, supplier, or consultant, your company is a crucial part of the national data center market. Bisnow offers many opportunities for you to build good will and raise your company's profile in this ever-changing industry. You'll connect with existing and potential customers, partners, distributors, investors and vendors, and have the opportunity to showcase your products and services in front of a large and relevant audience.
199
SINGLE
REGISTRATION