Lynn Owen
COO
TruAmerica
Matthew Gardner
Chief Economist
Windermere Real Estate
Homer Williams
Chairman
Williams & Dame
Michael Christ
CEO
Seco Development
Paul Kaseburg
Chief Investment Officer
MG Properties
Jeffrey Shelling Gill
Reverend
Trinty Parish Church
Andrew Lofton
Executive Director
Seattle Housing Authority
James Rivard
Managing Principal - Real Estate
SRM Development
Suzi Morris
SVP
Lowe Enterprises Real Estate Group
Mark Purdy
Senior Vice President
Grosvenor
Tiffany Sweitzer
Partner & President
Hoyt St. Living
Kerry Nicholson
Senior Managing Director of the Pacific Northwest
Legacy Partner
Jeremiah Jolicoeur
Managing Director - Pacific Northwest
Alliance Residental
Brad Reisinger
Divisional President Pacific Northwest
Lennar Multifamily
Kevin Wallace
President & COO
Wallace Properties
Jeffrey Ballaine
VP
Hunt Mortgage Group
Scott Johnston
Principal | Strategist & Facilitator
Johnston Training Group
Zach Murphy
Co-Founder & Managing Director
Pender Capital
Kimberly Frank
Interior Design Principal
GGLO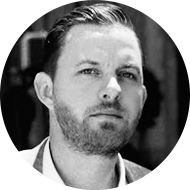 Josh Nasvik
VP Regional Manager
Polaris Pacific
MORE SPEAKERS TO BE ANNOUNCED
Registration/Breakfast & Coffee/Networking

The Next Push!

Pacific Northwest Markets Multifamily Markets

Affordable and Sustainable Outlook

Solutions to the Housing Crisis

Presented By:

Coffee & Networking

Build Your Team! Connect with a potential equity partner, design partner and a GC!

The New Capital Stack

How are Equity and Debt Being Structured In Your Deals?

Redevelopment and Repositioning

Buying Old, New and Value Adds!

Lunch and Networking

The Pipedream!

What Pacific Northwest Markets Will Grow & Shrink in 2018 - 2018?

Closing Round Table

How Will Can We Build For The Future? Highest and Best - Use!

BMAC NorCal Special Reception: Drinks, Fun and Laughs

Network, Discuss and Engage
BMAC Pacific Northwest
The Commercial Real Estate industry fared well in 2017 but 2018 is positioned for explosive multifamily & residential growth in many of the Pacific Northwest's hottest markets.
We are seeing regional and local developers make strong plays in the Pacific Northwest. Seattle has been a rising star among the pack. Mike Rosenberg of the Seattle Times writes, "Seattle is an outlier — everywhere else is experiencing growth that's slightly or moderately above average for that region, while prices here are increasing nearly three times as fast as the historical average." Seattle has garnered significant attention from residential and multifamily debt and equity investors, while markets such as Portland as growing as well.
Portland residential market has grown increasingly tighter in the past few years. New inventory is coming online, however, vacancy rates remain low. Jon Bell of the Portland Business Journal writes, "If you break Portland's inventory down by the number of houses for sale, there were 5,671 active listings in January 2014. That number was 3,518 this past January (2018), according to RMLS." The tight market is forcing developers, realtors and potential homebuyers to consider their options with regard to price, timing and location.
What You'll Learn
1) Hot markets to invest in
2) Approaches to the affordable housing & sustainability
3) Redevelopment and repositioning
4) Permitting, planning and entitlement
5) Transit implications and regional connectivity
Join us we discuss many of the pressing issues facing the space! For questions please email Jeff.Arthur@bisnow.com!
WHY SPONSOR
Bisnow events are known for facilitating deal-making with lots of networking opportunities. Whether you are an owner, developer, manager, broker, lender, supplier, or consultant, your company is a crucial part of the national multifamily market. Bisnow offers many opportunities for you to build good will and raise your company's profile in this ever-changing industry. You'll connect with existing and potential customers, partners, distributors, investors and vendors, and have the opportunity to showcase your products and services in front of a large and relevant audience.
299
SINGLE
REGISTRATION